RANDOM ORBITAL POLISHER LHR12E BIGFOOT DUETTO KIT BOX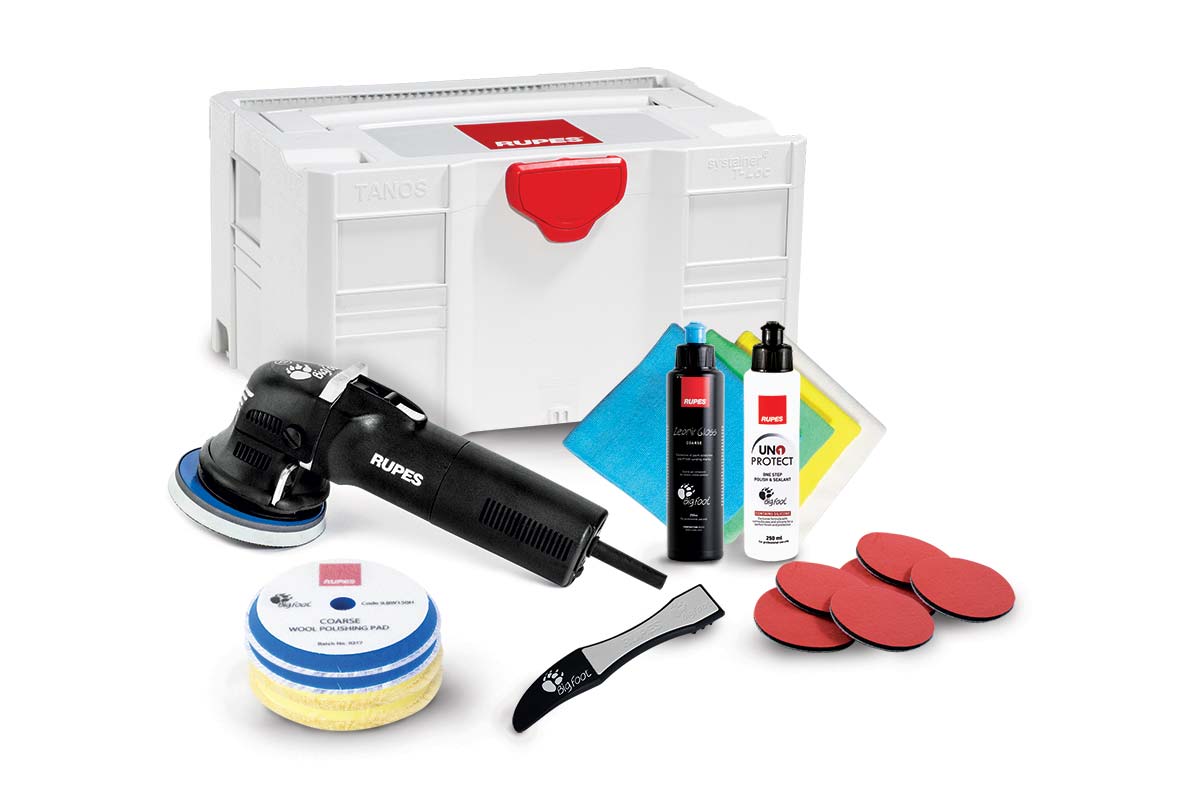 Photos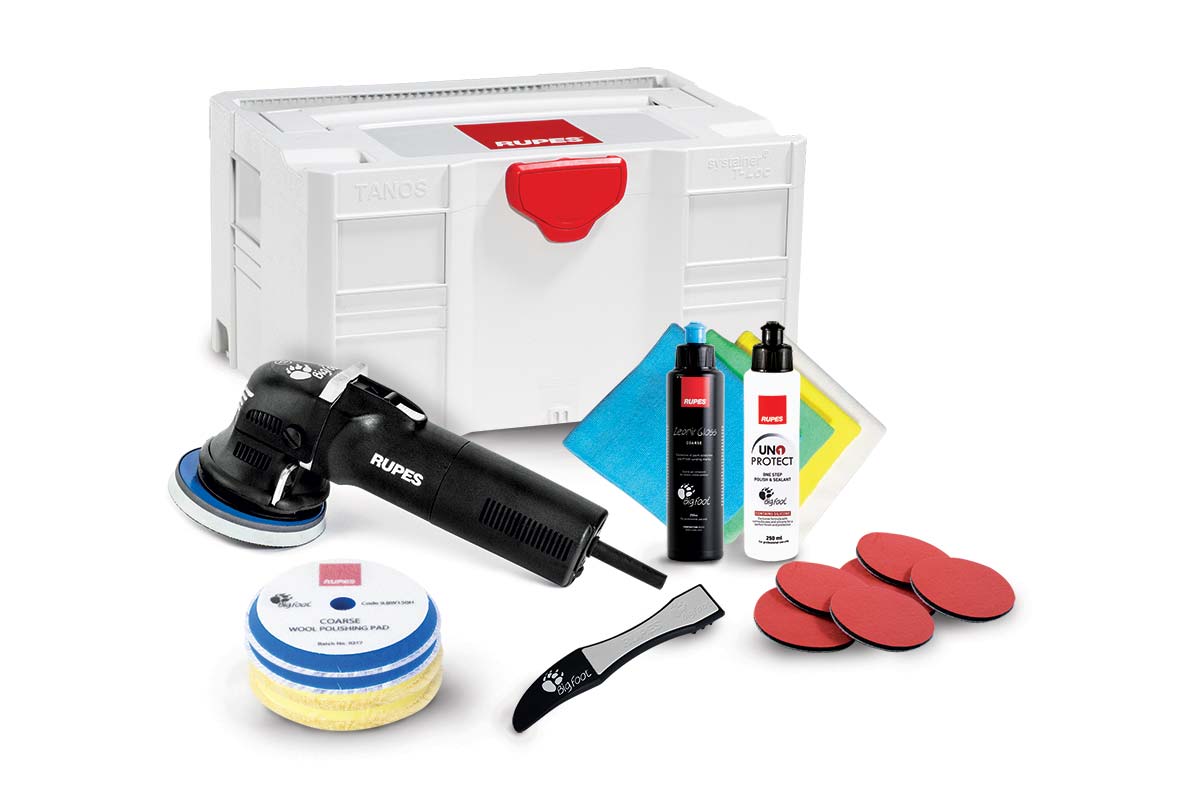 Videos

LHR12EBOX
Why repainting or replacing a weathered surface that can be simply renovated by using a BigFoot polisher?
RUPES came up with the idea of putting together this kit for the LHR 12E Duetto, an all-in-one sanding and polishing system for painted surfaces. The kit include, in addition to Wool Pads and Zephir Coarse Compound, also Abrasive Discs for a deeper defects correction and UNO PROTECT Polish and Sealant for perfect finish and protection. The kit comes into a Systainer T-Loc Case for an efficient organization and transportation.
Painted surfaces such as garage doors, window frames, office buildings, and all powder coated materials can be easily and quickly renovated. The renovation performed with this kit represents a real revolution that can lead to many advantages compared to traditional methods: it is faster, it helps maintaining the smoothness and the gloss of the original surface, it avoids the risk of delamination, and it has lower material costs.
Technical data
| | | |
| --- | --- | --- |
| Backing pad thread | | M8 |
| Speed control | | √ |
| Weight | Kg | 2,6 |
| R.P.M. | | 4000-5500 |
| Power | W/hp | 400 |
| Ø orbit | mm | 12 |
| Ø backing pad | mm | 125 |