High Performance Fine Finishing Foam Pad – D-A Fine
Read It
9.DA Series M
The DA FINE foam pad is the most versatile foam pad in the RUPES BigFoot range, delivering an effective rate of defect removal and capability for high-gloss finishing on most paint systems. Pair with RUPES DA-FINE polishing compound for moderate to fine defect removal, paint refinement, or final finishing after heavy compounding steps.
This new pad provides the same great performing foam material as the current random orbital yellow foam, expanded to also work with gear-driven orbitals, just with a more vibrant shade of yellow.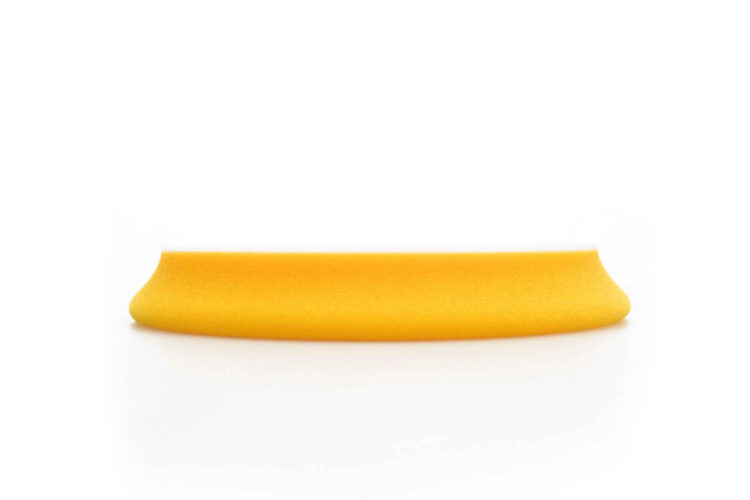 Photos















Sizes
9.DA40M 40 mm
use with all dual action polishers
9.DA70M 70 mm
use with all dual action polishers
9.DA100M 80/100 mm Height 25 mm
use with all dual action polishers
9.DA150M 130/150 mm Height 25 mm
use with all dual action polishers
9.DA180M 150/180 mm Height 25 mm
use with all dual action polishers
Reviews from google
·
autodude.se
·
23. Juni 2022
Finns många användningssätt för de fina padsen tillsammans med Ibrid maskinen - i mitt fall har de använts för att polera mina akustiska och elektriska gitarrer tillsammans med Rupes Diamond gloss. Otroligt mjuk o varsam behandling på den tunna lack en gitarr har, inga repor eller swirls. Lämnade en fin glänsande yta som tillsammans med Autodudes egen premium wax röd gav ett glansresultat som är bättre än när gitarrerna var nya. Självklart kommer de större padsen i denna serie användas på mina bilar till våren vid finishpoleringen.
RUPES DA Fine High Performance Cutting Foam Pad (40mm)
Allan F·
slimsdetailing.co.uk
·
18. Juni 2022
Great little pad for using on my Flex da 30mm backing pad. Can get to most of the small areas with ease that would have had to be had polished before! Very pleased with their performance.
Rupes 2 inch pad
Shane L.·
carpro-us.com
·
29. Juli 2018
Fantastic pad. Does the job well. I use it on my Rupes Nano for the hard to reach areas of Ferraris. It's perfect for the job and polishes as well as my 5 inch white pad for my Bigfoot. I would highly recommend this pad and also highly recommend it purchased for Car-Pro. these people are the best in the industry. Ships quickly and gets to me fast. Best company, best people.
Shane Lindsey
The Car Guy, LLC.
Rusescu·
pro-detailing.ro
·
24. April 2022
Rupes este o firma cu renume,iar acest lucru se reflecta in calitatea produselor. Taie foarte bineee, nu se incinge, este rezistent, se spala usor. Un pad perfect pt havy duty!