High Performance Fine Polishing Compound – D-A Fine
9.DAFINE
RUPES D-A FINE is the result of extensive testing to develop a fine polish that combines noticeable cutting performance with impressive finishing. The proprietary formula developed and blended in-house by RUPES is designed to perform with Dual Action polishers, including both large-stroke random orbital and gear-driven tools. Color-coordinated to RUPES yellow foam, wool, and microfiber pads, DA-FINE delivers excellent defect removal, incredibly high finish quality, and a super-easy wipe off for excellent user experience. DA-FINE represents the perfect second polishing step after DA-COARSE on virtually every type of painted, gelcoat, or varnished finish or as a stand-alone solution for light polishing needs.
FEATURES AND BENEFITS
– Excellent cutting performance relative to most "fine" polishing compounds
– New micro-abrasive technology and proprietary blend enhance finishing ability
– Easy wipe-off, for fewer towel marks on soft paints or delicate surfaces
– Easy application when used with RUPES color-coordinated pad system
– One-step light defect removal and finishing on most paints
– Can also be excellent 2nd step polish following D-A Coarse Compound
– Recommended for use with BigFoot Random Orbital or Gear-Driven tools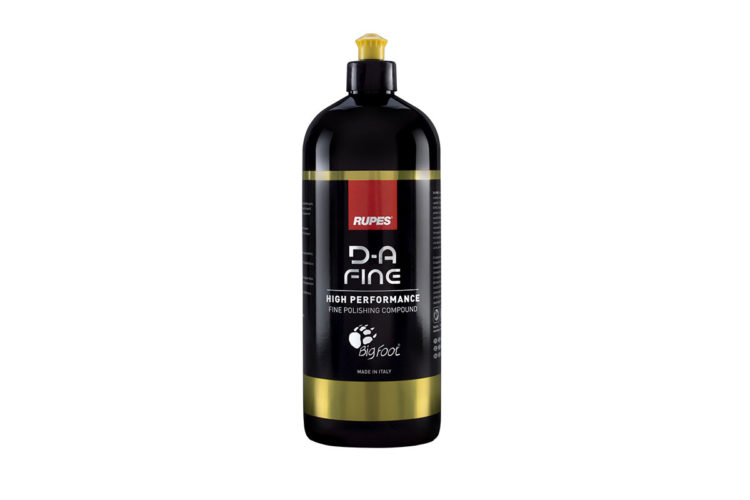 Photos




Sizes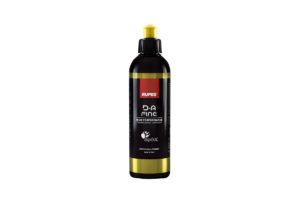 9.DAFINE250 250 ml
use with all dual action polishers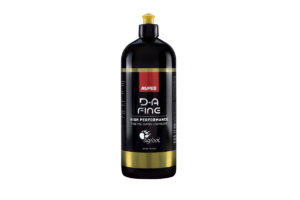 9.DAFINE 1000 ml
use with all dual action polishers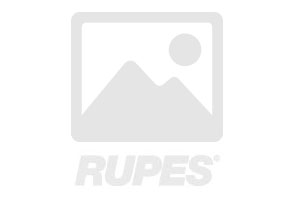 9.DAFINE5L 5 L
use with all dual action polishers
Reviews from google
Works well for that deep
Bud N.·
carpro-us.com
·
20. April 2021
Works well for that deep gloss, easy on and off.
As always Sky's The Limit is always a pleasure to work with.
Rupes compund
1520golf·
ebay.com
·
6. Oktober 2021
I use rupes all the time great company and great items always many thanks Donny
Rupes yellow cut
Pranal N.·
unitedcarcare.co.nz
·
29. Juni 2021
This product is excellent 2.0 better then the last
robert·
intercash.pro
·
10. Februar 2021
rien a redire produit excellent bravo rupes
Last related news