COST REDUCTIONS
The RUPES centralized extraction system makes professional work easier and faster with significant savings in terms of cost and time during the production cycle. Using a RUPES centralized dust extraction system allows to organise work in a practical and functional way in a range of industrial applications.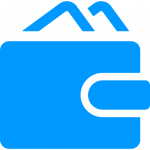 ---
 REDUCED TOOL MAINTENANCE and INCREASED TOOL LIFE

A tool connected to a centralized dust extraction system has greater reliability and a longer life over time as the dust generated during a sanding process is extracted immediately thus leaving the tool and its mechanical parts completely clean.
REDUCED CONSUMPTION OF ABRASIVES

Technical studies have shown that a tool connected to a centralized extraction system consumes about 30% fewer abrasives than a tool not connected to any system. Therefore, a centralized extraction system reduces production costs by using fewer consumables.