RUPES
Dust Extraction System
Centralized Extraction System
The RUPES centralized extraction system for fine micro-dust is the ideal solution to work professionally, safely and efficiently, keeping the workplace clean and healthy.
Micro-dust, generated during a sanding or similar process, can be extremely harmful to health if inhaled by the operators.
The RUPES centralized extraction system is able to completely eliminate fine micro-dust matter from the environment thanks to its high efficiency filtering technology and thanks to the excellent extraction performance provided at various points in the working area.
---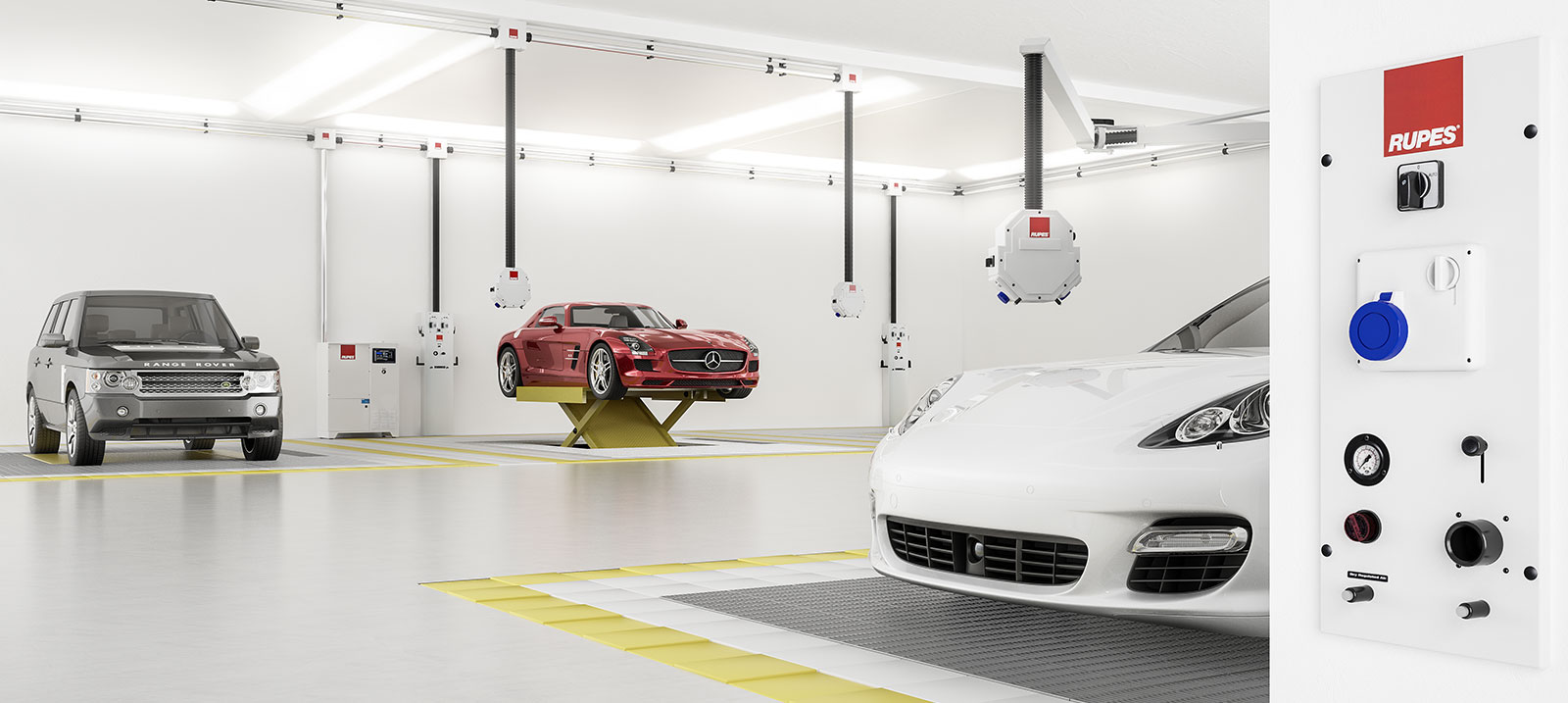 We use cookies on our website to give you the most relevant experience by remembering your preferences and repeat visits. By clicking "Accept All", you consent to the use of ALL the cookies. However, you may visit "Cookie Settings" to provide a controlled consent.
Privacy Overview
This website uses cookies to improve your experience while you navigate through the website. Out of these, the cookies that are categorized as necessary are stored on your browser as they are essential for the working of basic functionalities of the website. We also use third-party cookies that help us analyze and understand how you use this website. These cookies will be stored in your browser only with your consent. You also have the option to opt-out of these cookies. But opting out of some of these cookies may affect your browsing experience.