SAFETY AND PROTECTION
The micro-dust generated by sanding processes is extremely harmful if inhaled by workers. The RUPES centralized extraction system is the best choice to work professionally and safely, keeping the workplace clean and healthy.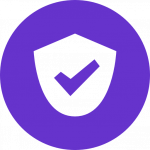 ---
MAXIMUM SILENCE
The use of high-performance sound-absorbing materials and devices to reduce the noise impact ensure a quieter working environment that translates into operator safety.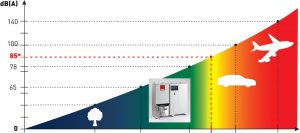 * the values indicated are expressed in dB (A). according to EN 60704-3, beyond this threshold the obligation is to use hearing protection systems.
SAFETY AND PROTECTION DEVICES
Inside each central extraction units there are protection and safety devices that constantly monitor the operating temperature/vacuum to prevent faults in the centralized system. In this way the maintenance costs of the extraction unit are considerably reduced.