Rapid cleaner detailer M606
9.CCM606
RUPES M606 is a fast-cleaning, easy-to-use formula that leaves your vehicle looking freshly detailed. In just one step it removes unsightly smudges, dust and fresh bird bomb deposits without scratching or dulling painted finishes.
M606 performs effectively on all hard non porous exterior surfaces including paint, alloy rims, gel coats, glass, plastic moldings and metal trim. Will not stain plastic or rubber trim.
M606 immediately encapsulates dirt and grime, reducing the chance of scratching during the removal process.
The gentle cleaning formula safely cleans without removing existing wax or sealant protection, simultaneously, M606 applies a glossy layer of protection to improve water shedding and resist weathering. Spray and wipe to a rapid shine!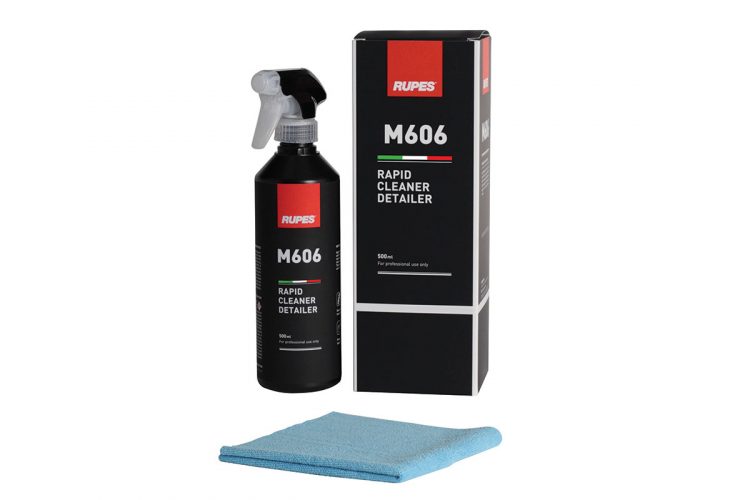 Photos


Sizes
9.CCM606 500ml
With microfiber cloth