New KC28 Workstation Extention Kit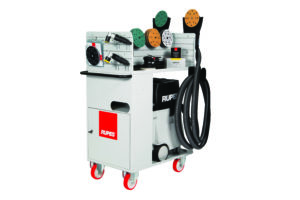 Following the release of the KC28 Multipurpose Trolley, RUPES has engaged in a research process to improve its versatility and efficiency. The result is the introduction of the new KC28 Workstation Extension Kit, a modular system with 3 panels and 15 hooks for hanging tools, consumables and accessories.
Thanks to this modular and flexible kit, it becomes easier for the operator to carry all the needed tools and material around the working area, while keeping them at reach and working dust-free.
Find your local authorized RUPES distributor!