New BigFoot CUT & FINISH Rotary Wool Pads
RUPES is pleased to announce the release of the new CUT & FINISH Rotary Wool Pads. These represent a massive leap forward in rotary pad technology, providing versatility for detailers, body shop technicians, or anywhere a rotary polisher finds frequent use.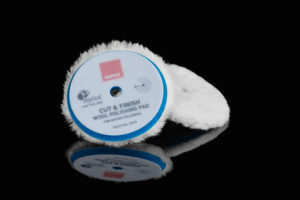 Featuring a similar design to our extremely popular wool pads for dual action orbital polishers, these pads use only the highest-quality genuine merino wool fibers refined to maintain a consistent fiber length of 20mm. These premium fibers are then assembled in an extremely dense pattern onto a specially designed foam interface to provide surface contouring, stability, and smooth operator experience.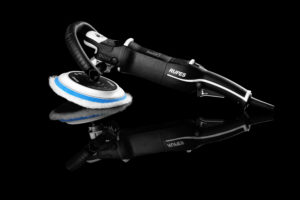 The CUT & FINISH Wool Pads provide an optimized balance, an exceptional cut and a better finish than any wool rotary pad available on the market today and are compatible with virtually all rotary-style polishers, but perform best with a low speed and high torque tool like the BigFoot LH19E.
Contact your local distributor!