Random orbital palm pneumatic sander with 150mm pad and 3mm orbit – SKORPIOIII
Read It
RH353
The Random orbital palm pneumatic sander with 150mm pad, Skorpio III is what every random orbital sander operator needs, an extremely quiet tool that has tremendous power and low vibration. The newly designed pneumatic Skorpio III is the quietest random orbital sander in its class. Further, it comes in a choice of orbit sizes to fit your particular application. The body is coated with an anti-slip rubber for better handling, the throttle lever is designed to support the operator's wrist during operation and actually fits perfectly into the tool body to eliminate "pinch points", the internal balancing of the components results in extremely low vibration and the double row bearings insure greater life and smoother operation.
Ø 3mm ORBIT
SKORPIO III – 3mm: the 3mm orbit is designed
for finishing applications that use grade P320 and
higher abrasives. The small orbit, combined with
the high rpm and proper abrasives, delivers a high
quality finish that is perfectly prepared for paints
and other coatings.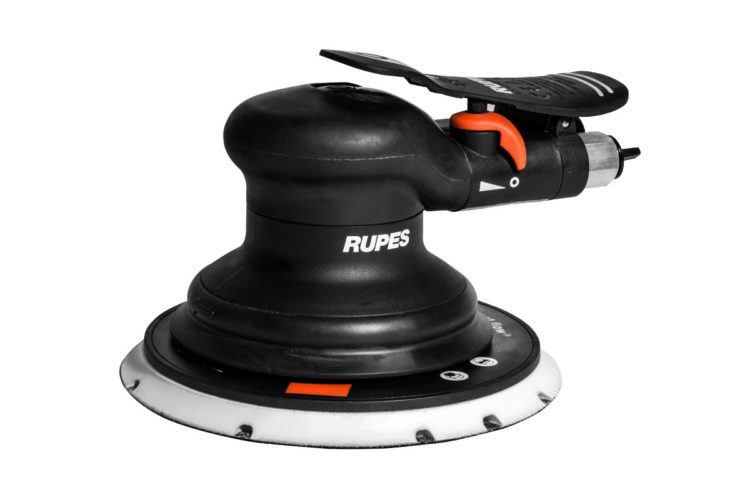 Photos






Versions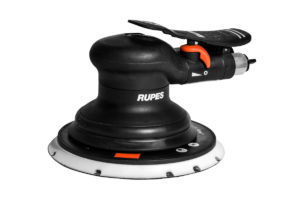 RH353
Random orbital palm pneumatic sander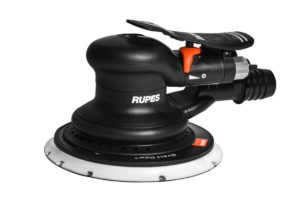 RH353A
With central vacuum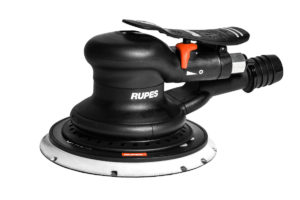 Technical data
| | | | |
| --- | --- | --- | --- |
| | RH353 | RH353A | RH353T |
| ø Orbit (mm) | 3 | 3 | 3 |
| Velcro (mm) | 150 | 150 | 150 |
| Working pressure (bar/PSIG) | 6,2/90 | 6,2/90 | 6,2/90 |
| Air consumption max (l/min) | 340 | 340 | 340 |
| R.P.M. | 0-11.000 | 0-11.000 | 0-11.000 |
| Weight (Kg) | 0.8 | 0.8 | 0.8 |
| Speed control | • | • | • |
| Air inlet thread | 1/4"GAS | 1/4"GAS | 1/4"GAS |
| Spindle thread | M8-F | M8-F | M8-F |
| Vacuum | No vacuum | Central | Self generated |