Professional vacuum cleaner – KS300
Read It
KS300
The RUPES KS300 is a Professional Vacuum Cleaner with INTEGRATED WORKSTATION that guarantees high filtration efficiency with 5m2 FILTERING SURFACE and three filtration steps.
This compact, maneuverable, and powerful Vacuum Cleaner can support two operators simultaneously thanks to the innovative DUAL MOTOR TECHNOLOGY that features TWO 1200W MOTORS.
The motors can work alternately or together and a single motor can support up to two tools at the same time. The unit includes two Electric Plugs and two Pneumatic Plugs, both with Autostart System, that allow for connection of pneumatic and electric tools.
MAIN FEATURES:
2 MOTORS 1200W
2 USERS SIMULTANEOUSLY
INTEGRATED WORKSTATION SYSTEM
3 FILTRATION STEPS
5m2 FILTERING SURFACE WITH HEPA FILTER H14
INTERLOCKING TOOLBOX SYSTEM
HIGH INTENSITY SOUNDPROOFING MATERIAL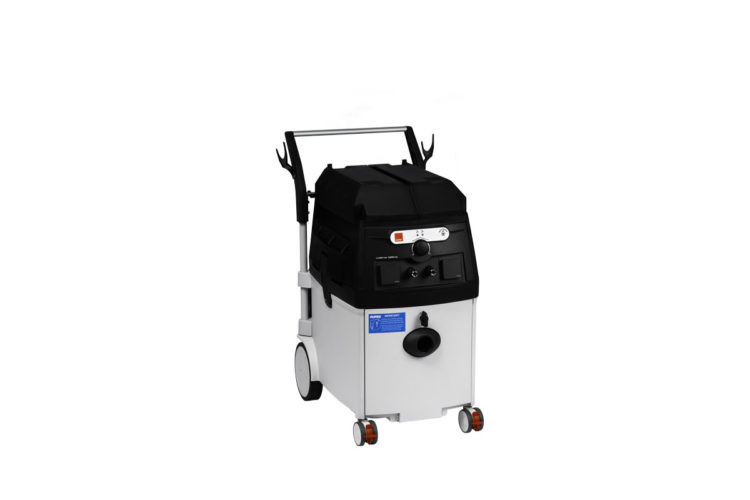 Photos





















Videos






Versions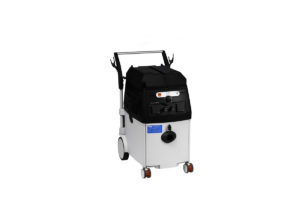 KS300EP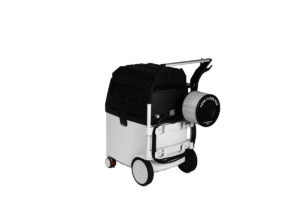 Technical data
KS300EP
KS300EPH
Power supply voltage (Vac/Hz)
220/240 – 50/60
220/240 – 50/60
Motors power (W)
1200
1200
Motors maximum power (W)
2 x 1000
2 x 1000
Motors maximum current consumption (A)
8 A
8 A
Tool socket maximum power (W)
2 tools 800 + 800
1 tool 1600
2 tools 800 + 800
1 tool 1600
Total maximum power (W/A)
3600 max / 15.7
3600 max / 15.7
Motors vacuum flow rate (m³/h)
160 (min.) – 210 (max)
160 (min.) – 210 (max)
Maximum vacuum flow rate (m³/h)
300
300
Maximum vacuum (mm/H2O)
2000
2000
Weight (kg)
33
33
Dimensions (A x B x C) (cm)
73x52x89
73x52x89
Noise level dB (A)
68 ± 2
68 ± 2
Filtering surface (m²)
2
2+2
Filter category
M (EN 60335-2-69)
M (EN 60335-2-69)
HEPA – H14 (EN 1822)
Maximum bag capacity (kg)
10
10
Electrical sockets
2
2
Start-up mode
M – 0 – A
M – 0 – A
PNEUMATIC SECTION
Input air pressure (bar)
6
6
Maximum compressed air flow rate (l/min)
1450
1450
Connection
3/8" G female
3/8" G female
Pneumatic connections
2
2