We are ready for the Sema show 2018
Once again the Italian manufacturer will be present
at the most important Automotive Aftermarket Trade Show

---
The SEMA Show is one of the premier automotive specialty products trade event in the world.
It draws more than the industry's brightest minds and hottest products to one place, the Las Vegas Convention Center. The SEMA Show will take place October 30 – November 2, 2018 at the Las Vegas Convention Center located at 3150 Paradise Road, Las Vegas, NV 89109.
The Show is the meeting point for more than 70,000 domestic and international buyers, 2.000 exhibitors, thousands of guests selected among the brightest expert of the sector, 3.000 newly introduces parts, tools and components exhibited.
In addition, the SEMA Show provides attendees with educational seminars, product demonstrations, special events, networking opportunities and more. These workshops, training sessions and a lot of related events make the SEMA show a unique networking opportunity for the operators.
---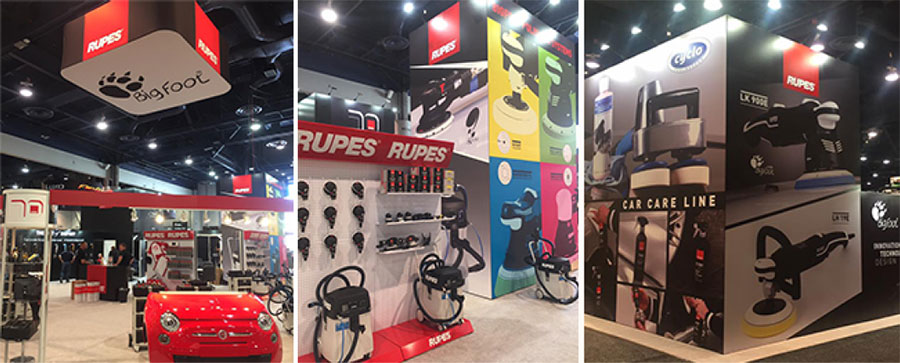 RUPES will once again be attending SEMA 2018 as an exhibitor, with an interactive exhibit booth, which can be found in the North Hall.
The Company will be showcasing a number of new products and innovations at the show.
Guests visiting RUPES booth will have the opportunity to put their hands on all these latest additions, together with the rest of the famous RUPES range, a worldwide benchmark, every year appreciated at the Show.
If you can't make the show this year, don't worry! We'll be emailing you a recap of all the latest announcements and information on availability shortly after the show ends. Don't forget to follow our social media channels to see action live from the show floor.
We look forward to seeing you on the show floor, at Booth 12173, North Hall!