The Art of BigFoot at SEMA Show 2018
Come visit us and Vote !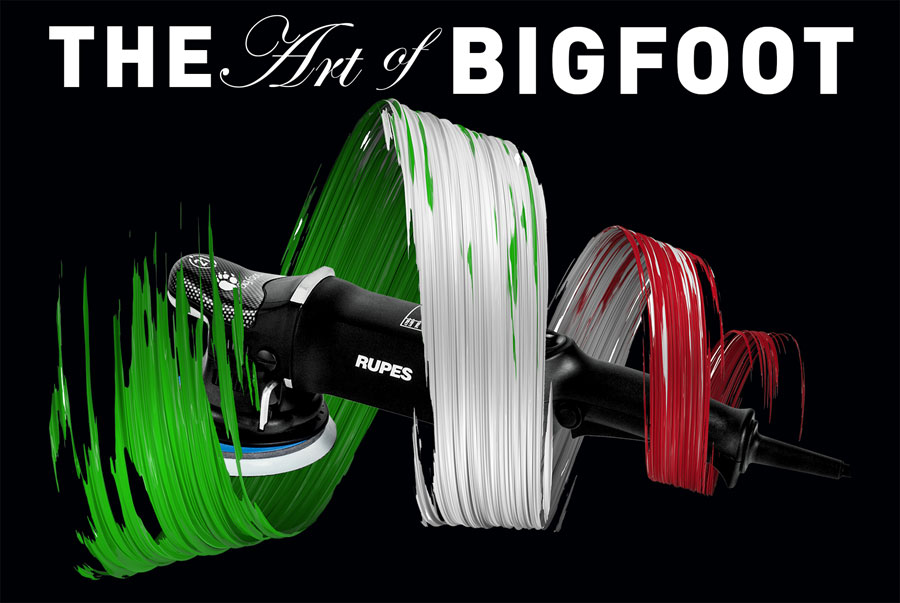 ---
Our wildly popular contest from last year, The Art of BigFoot, is back for another year with a lineup of 12 extremely talented automotive painters, airbrush artists, and customizers participating to see who can create this years fan favorite. Last years contest was seen by over 4 million people, combined across live participation and social media platforms. This years contest promises to be seen by an even wider audience.
Just like last years contest, all the creations will be unveiled for the first time at SEMA and presented in an art-gallery-style setting. Visitors to the booth and people following the action at home online will be encouraged to share a picture of their favorite entry on social media. The tool that receives the highest number of social media votes from fans will be chosen as the winner and will receive a cash donation to the charity of their choosing, along with a generous credit to equip their shop with the latest RUPES products.
If you plan to attend SEMA make sure to come cast a vote in the contest and take some time to appreciate the amazing talents of the artists involved.
RUPES and the Art of BigFoot display will be in the North Hall, booth 12173!
vote and share your favorite costumized machine of the new contest 2018
---
 EXCITING THINGS TO COME… 
RUPES will be showcasing a number of new products and innovations at the show and if you're attending it will be the perfect chance to get a first hand look at them.
If you'll be in Las Vegas please contact your RUPES Area Sales Manager, to schedule a meeting at our booth. If you can't make the show this year, don't worry! We'll be emailing you a recap of all the latest announcements and information on availability, shortly after the show ends.
Don't forget to follow our social media channels to see action live from the show floor!