C.O.R.E. Series Webinar | BigFoot Renovation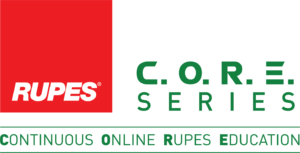 BUILDING FACADE RENOVATION
Opportunities in Non-Automotive BigFoot Applications
Tuesday, April 21st, 5:00 pm (Milan time)
Surface correction isn't limited to just vehicles! There are many opportunities for polishing commercial and residential structural elements. Many of the RUPES BigFoot polishing solutions can be applied to building facades, windows, commercial signage, garage doors, and more. These building elements are commonly made of plastic and in painted metal materials, which can be restored using BigFoot polishing systems; in many cases, provide the building owner with significant savings in time, cost, and hassle associated with processes like repainting.
Join us to learn more about this alternative application for the Bigfoot polishing system and how these opportunities can lead to additional profits and new markets for your business.
REGISTER NOW: https://bit.ly/2K6G2AY 
Can't make it to the live session? NO PROBLEM! Register now and we'll email you a link to view the recorded on-demand video when live session concludes to watch at your convenience.
Because of the various time zones, we have created the reference below for our audience to understand when this presentation will air in their part of the world:
Los Angeles: April 21st – 8:00 am
New York: April 21st – 11:00 am
London: April 21st – 4:00 pm
Milan: April 21st – 5:00 pm
Moscow: April 21st – 6:00 pm
New Delhi: April 21st – 8:30 pm
Beijing: April 21st – 11:00 pm
Sydney: April 22nd – 1:00 am