Read It
9.BF7001 - 9.BF7002
A multi-function tool designed to promote efficiency.
The BigFoot Claw Pad Tool features a brush for clearing compound residues from pads to maintain consistent polishing performance and on the other end a "claw" used to separate the pads from the backing plate.
Available with or without the belt mounted holding pouch the BigFoot Claw Pad Tool is a simple tool that can have a serious impact on your efficiency.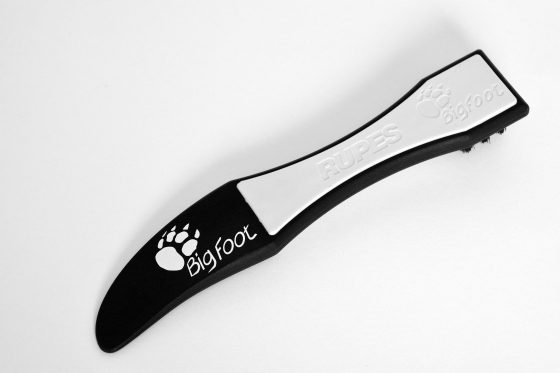 Photos


Versions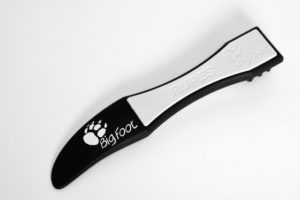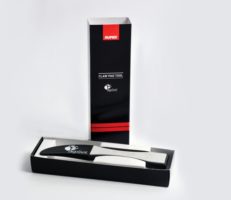 9.BF7002
Claw Pad Tool with holder
Technical data
| | |
| --- | --- |
| CODE | DESCRPTION |
| 9.BF7001 | BigFoot Claw Pad Tool only (no holder) |
| 9.BF7002 | BigFoot Claw Pad Tool with Holder |
Reviews from google
Qualitt aus dem Hause Rupes
08hoernchen·
ebay.com
·
5. Oktober 2018
Sehr gute Werkzeug. Der Pad wird wirklich schonend entfernt. Kein Problemen mehr beim entfernen von der Pad. Zusammen mit der Bigfoot Maschine ein muss!
Gutes Hilfsmittel
starkitsegeln·
ebay.com
·
30. April 2020
Erleichterung zwischen Arbeitsgngen. Allerdings auch mit einem stolzen Preis wie alles bei Rupes. Dennoch zu empfehlen
Compact Multifunctional Tool
2furburt·
ebay.com
·
27. Juni 2017
Tool is ergonomically designed and works perfectly to clean and remove pads from backing plate safely and without damaging them. Product is rugged and professionally marketed to compliment the Rupes Machiine Polishers Line. I also bought the holster which works pefectly on the rupes polisher belt as well as any belt. Love the embroidery and sturdy fabric.
RUPES BigFoot Claw Pad Tool
Jamie H·
polishedbliss.co.uk
·
14. September 2018
I wasn't sure whether to go for this or not but I'm glad I did. Apart from the obvious it is handy for removing pads from the Velcro backing plates too. Not a huge issue I know, but once used you'll find yourself using it each time. I guess time will tell if it also prolongs the life of the pad.