New BigFoot Vintage T-shirt
A new amazing BigFoot T-shirt model is now available
The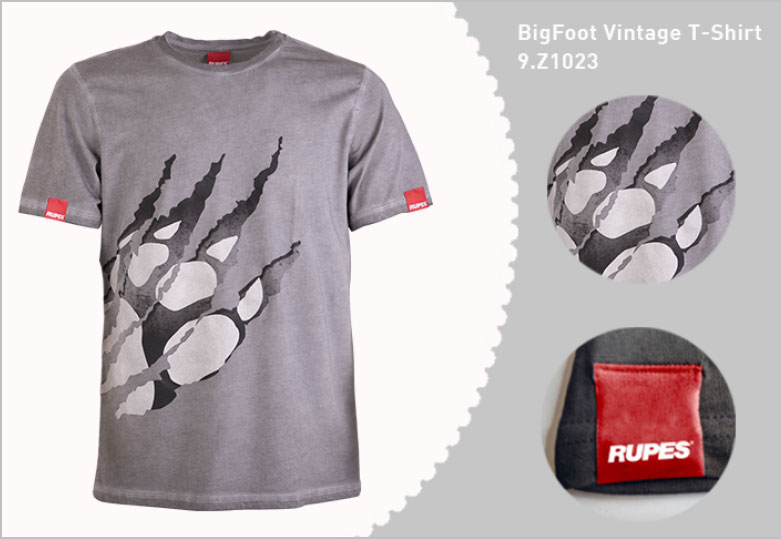 ---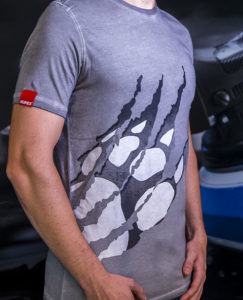 The BigFoot Merchandising Clothing line introduces a new original "Vintage" T-Shirt to its collection. The new T- shirt is 100% made of cotton, pre-shrunk ring-spun, 180 gr/m².
The treatment with cold dye offers an appealing vintage look, while the slim-fit makes it modern and trendy. The lateral stitching and light fabric allow for a modern and comfortable fit. The Bigfoot Vintage T-shirt has double stitching on the sleeves and lower edges, and the "vintage" chromatic effect is reinforced on the stiches (neck, edge of sleeves and lower edges), giving the T-shirt a young and exclusive appearance.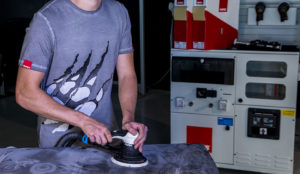 The new T-shirt features the distinctive BigFoot "scratch", which allows it to be immediately recognizable and really original, compared to other official RUPES Merchandising Clothing. The new T-shirt has unique details and is highly customizable, with an external label featuring the RUPES logo, both on both sleeves and behind the neck.
The new BigFoot Vintage T-shirt is available in several sizes, from S to 4XL, with the RUPES code 9.Z1023.