RUPES Tool Displays Deluxe
Lies es
9.Z1125
New RUPES Tool Displays Deluxe with led backlight system; heavy duty all steel constructions with powder coated charcoal grey finish to showcase the whole RUPES product range, including tools, consumables, accessories, bags and many other items.
This display system consists of 3 modules, available separately and combinable with each other to create multiple layout combinations. Each display is supplied with 2 adjustable metal shelves (9.Z1125/SH – 1 pc) and 12 hooks (9.Z1125/HO – 1 pc).
The base of each module also includes a roomy storage compartment as well as 4 adjustable feet. A removable BigFoot LHR21 MarkIII molded magnetic graphic is supplied with both the left and right displays. Additional or customized graphics can be supplied and quoted upon request. Additional shelves and hooks are also available separately.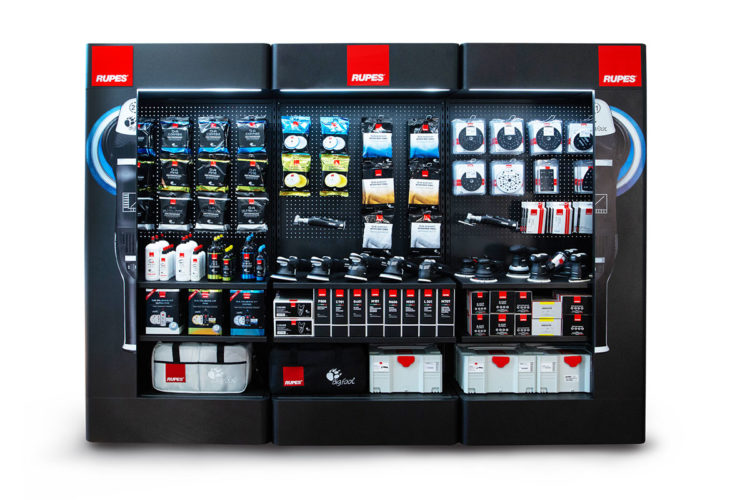 Fotos




Versionen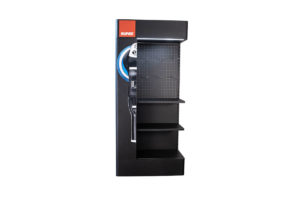 9.Z1125/L
220cm (H) x 100cm (W) x 50cm (D) 86 kg (hooks & shelves included)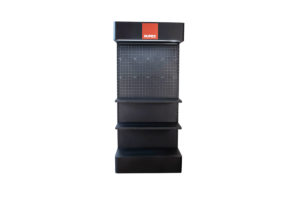 9.Z1125/C
220cm (H) x 100cm (W) x 50cm (D) 73 kg (hooks & shelves included)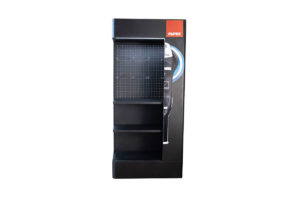 9.Z1125/R
220cm (H) x 100cm (W) x 50cm (D) 86 kg (hooks & shelves included)
Kontakt für weitere Informationen