iBrid Nano Polisher Long Neck mit 3 verschiedenen Bewegungen
Lies es
HR81ML
Der iBrid Nano Polisher Long Neck Bigfoot </ b> ist mehr als nur Technologie. Er ist eine Designphilosophie, die uns in die zukünftige Entwicklung von RUPES führen wird. Der Mini-Polierer gilt aufgrund verschiedener Faktoren wie der Funktionalität als batteriebetriebenes und kabelbetriebenes Werkzeug als einer der vielseitigsten auf dem heutigen Markt. Mehr die Möglichkeit, mit 3 verschiedenen Funktionsbewegungen konfiguriert zu werden, einschließlich 3 mm Zufallsorbital, 12 mm Zufallsorbital und Rotation.
Diese Bewegungen können dann mit einer Vielzahl von Trägerplatten und Bürstenaufsätzen für verschiedene Aufgaben gekoppelt werden. Orbitalbewegung, Drehbewegung, Polieren, Schleifen, Reinigen, kompaktes All-in-One-System.
Der iBrid Nano Polisher Long Neck mit so viel Vielseitigkeit kombiniert zu einem kompakten, ergonomischen und leichten Gerät. Das iBrid Nano ist das ultimative Werkzeug, mit dem Benutzer an schwer erreichbaren Stellen, engen Räumen, komplizierten Details und allen Oberflächen arbeiten können, auf denen ein schnurgebundenes Werkzeug normaler Größe nicht funktionieren würde.
Für den iBrid Nano stehen zwei verschiedene Längenoptionen zur Verfügung: kurzer Hals </ b> < / a> Version und Long Neck </ b> Version.
Fotos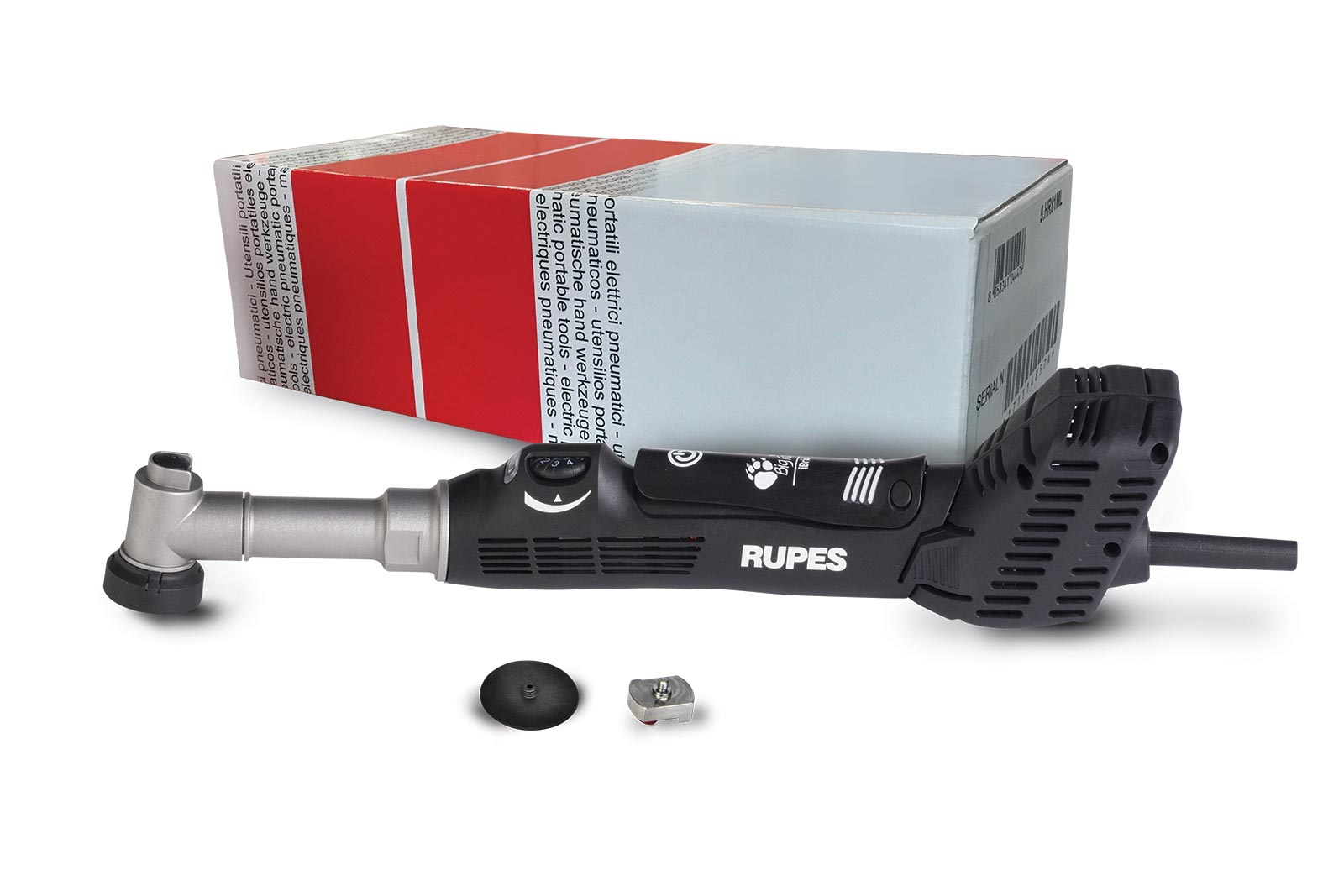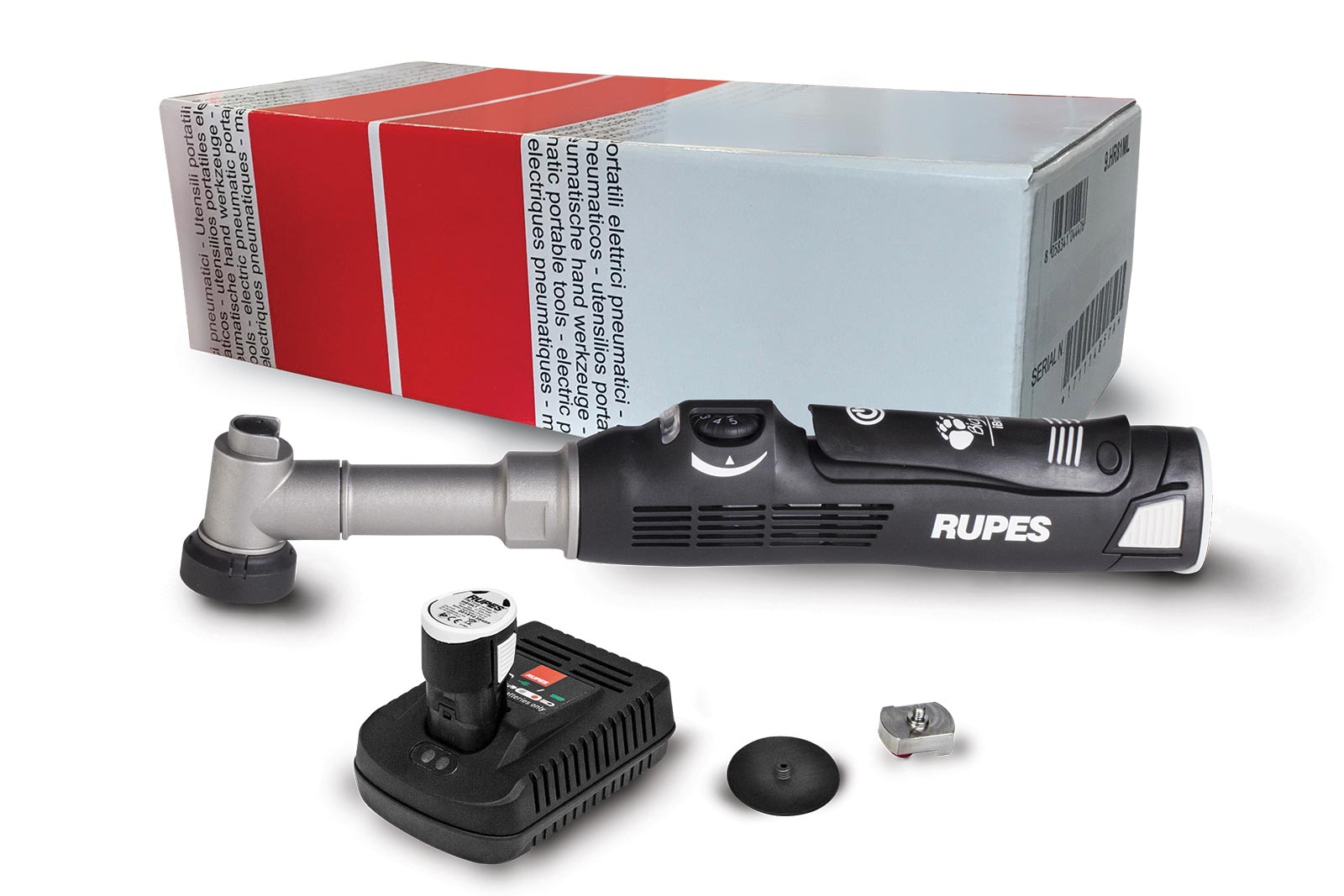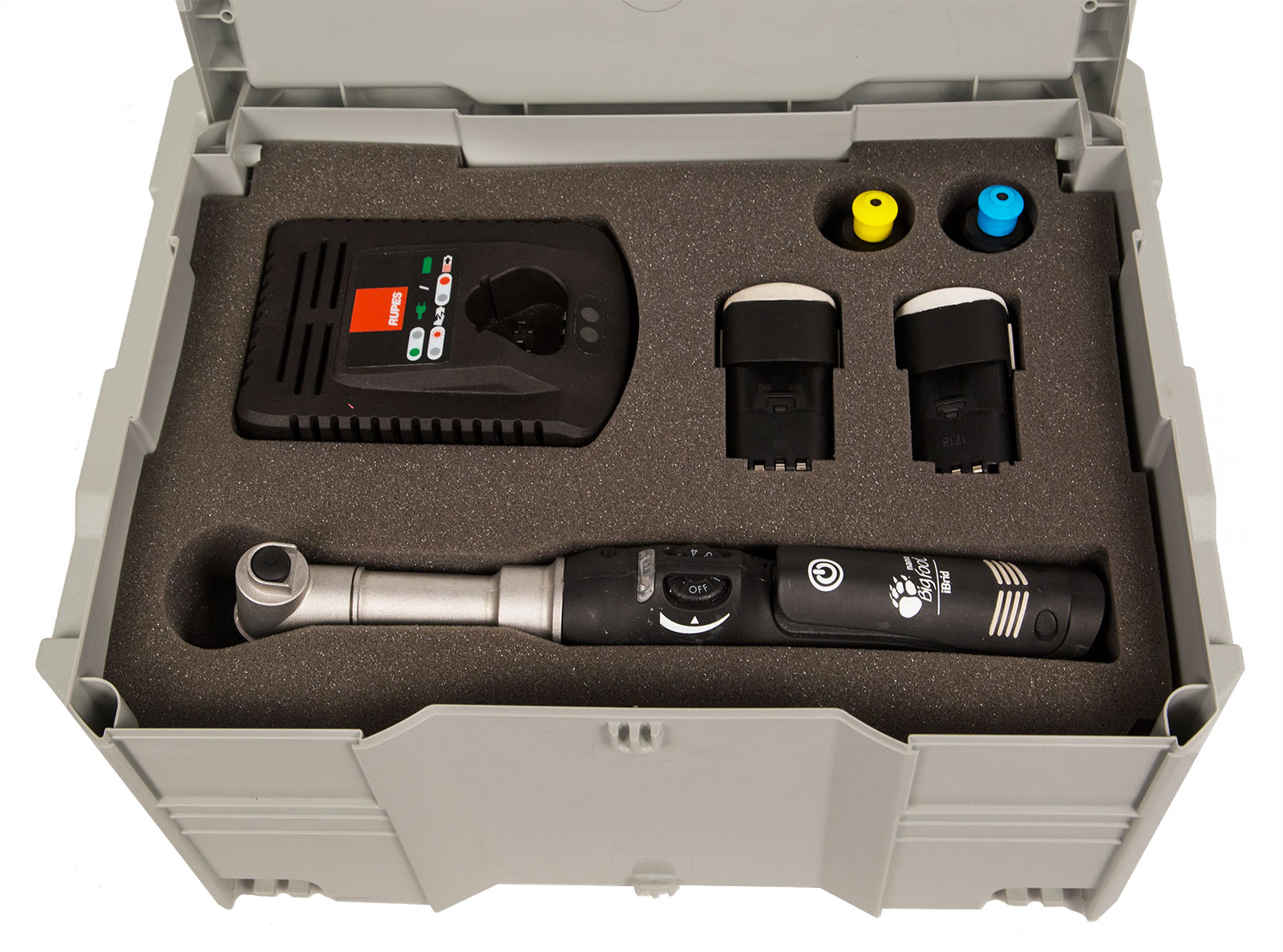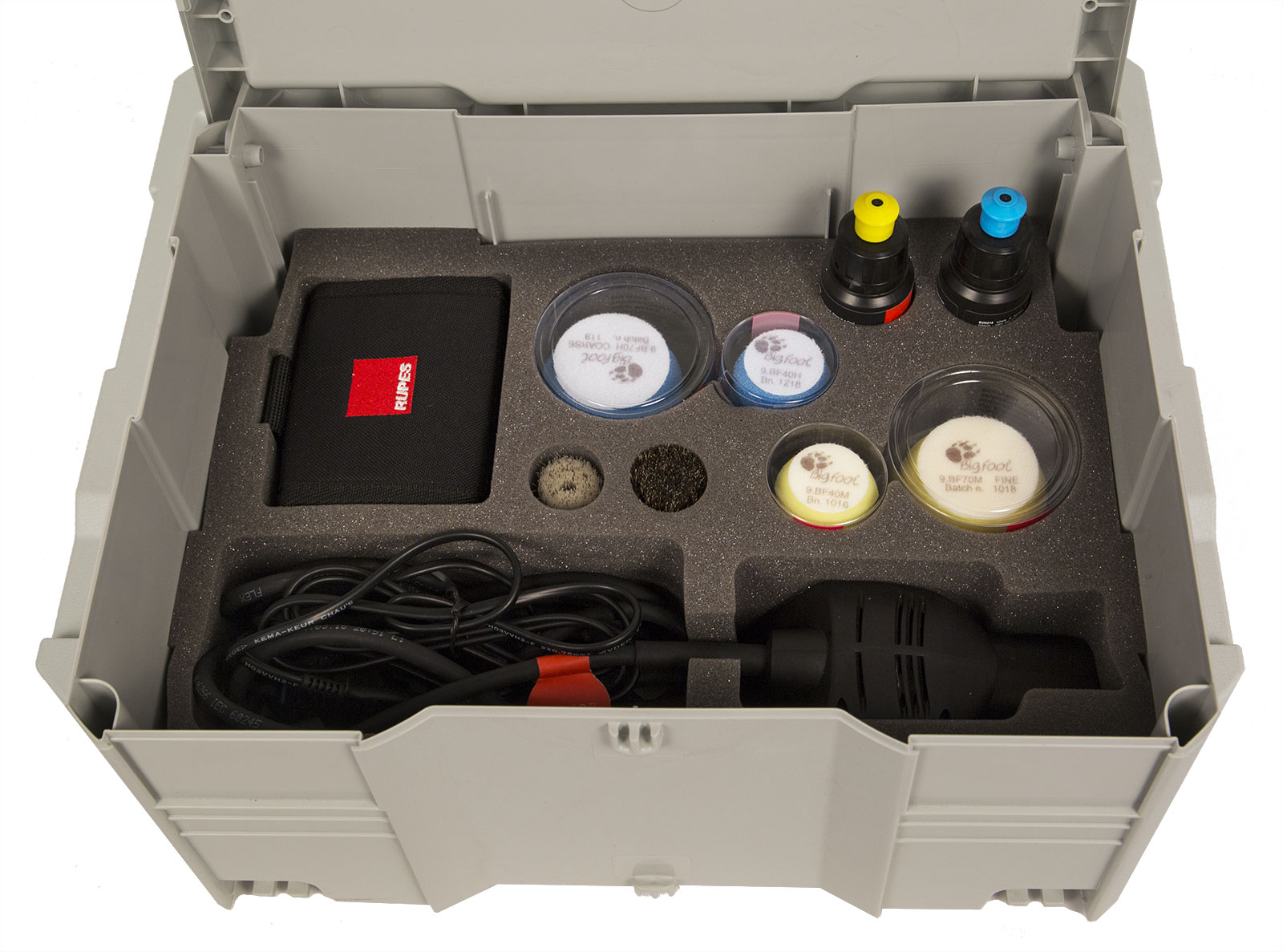 Videos

Verfügbare Kits
9.HR81ML
only body without battery()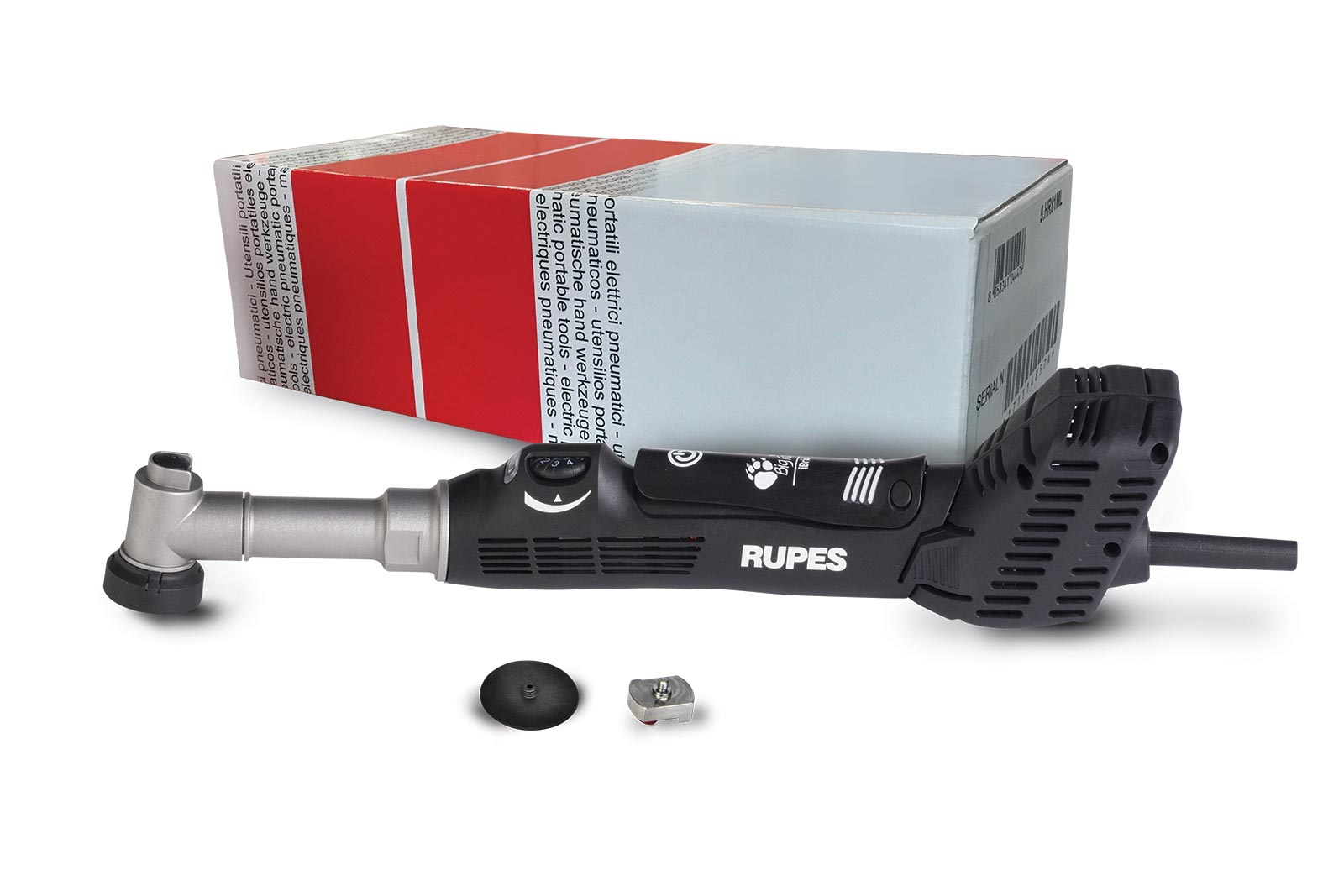 HR81ML/STP
AC-DC adaptor(9HP120LT)
Functional Unit Ø12mm orbit (58.390/C)
Polishing backing pad Ø50mm (2")(996.001)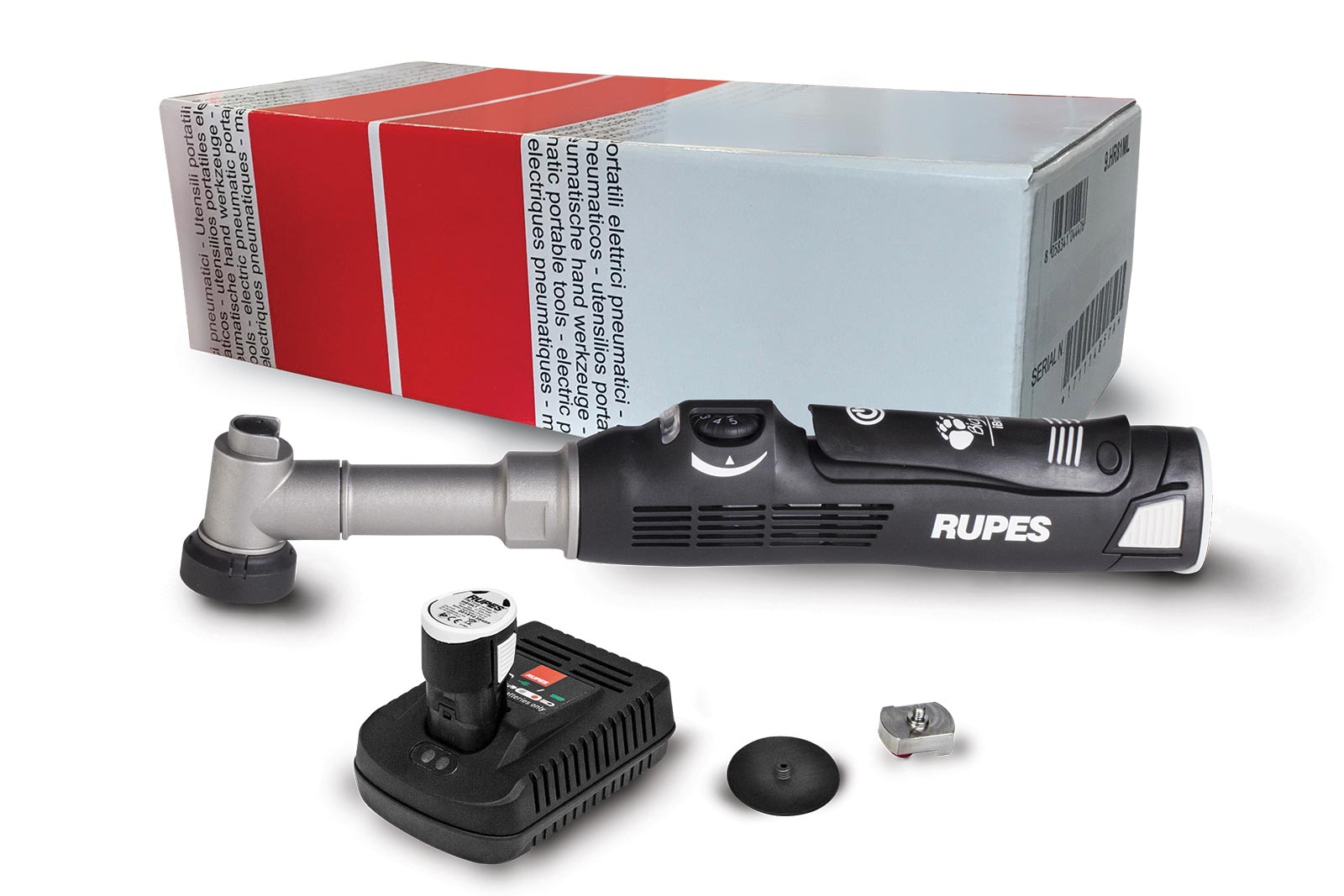 HR81ML/STB
2x Rechargeable power pack (9HB120LT)
Charger (9HC120LT)
Functional Unit Ø12mm orbit (58.390/C )
Polishing backing pad Ø50mm (2")(996.001)
HR81ML/LUX
Accessories Case with container(9.Z987/BF)
AC-DC adaptor(9HP120LT)
2x Rechargeable power pack(9HB120LT)
Charger(9HC120LT)
Extension shaft for Nano polisher(291.390/C)
6x Velcro foam polishing pad COARSE Ø30/40mm (1"1/4)(9.DA40H/6)
6x Velcro foam polishing pad FINE Ø30/40mm (1"1/4)(9.DA40M/6)
4x Velcro foam polishing pad COARSE Ø50/70mm (2")(9.DA70H/4)
4x Velcro foam polishing pad FINE Ø50/70mm (2")(9.DA70M/4)
D-A COARSE polishing compound 250ml(9.DACOARSE)
D-A FINE polishing compound 250ml(9.DAFINE)
Rotary Functional Unit(562.390)
3mm orbit Functional Unit(581.390/C)
12mm orbit Functional Unit(58.390/C)
Polishing backing pad Ø30mm (1"1/4)(995.001)
Polishing backing pad Ø50mm (2")(996.001)
Sanding backing pad Ø30mm (1"1/4)(997.001)
Horsehair Medium Cup Brush(9.BF3000)
Nylon Hard Cup Brush(9.BF3030)
10x Adhesive Abrasive Discs for denibbing Ø35mm P2000(9.45520)
10x Adhesive Abrasive Discs for denibbing Ø35mm P3000(9.45530)
Blue Microfiber Cloth(9.BF9050)
Yellow Microfiber Cloth(9.BF9060)
RUPES Systainer T-LOC(9.CASEIII)
Technische Daten
| | | |
| --- | --- | --- |
| Spannung |  VDC |  10,8-12 |
| R.P.M. | | 2000-5000 |
| Batterie-Nutzungsdauer | min | ~ 30 |
| Ladezeit | min | ~ 20 |
| Elektronische Geschwindigkeitsregulierung | | • |
| Überstromschutz | | • |
| Soft-Start | | • |
| LED-Anzeige | | • |
| Gewicht | g | 470* |
* Gemessen ohne Funktionseinheit, batteriepack und stromversorgung.
Reviews from google
Beyond Happy with Rupes nano iBrid
sgtmarch19643499·
ebay.com
·
9. April 2019
This product delivers amazing results. I am not a pro detailer, but I am obsessed with getting the best results when I do detail my vehicle. I needed something that would help with my fog lights that had become yellow and cloudy and I knew the Rupes nano iBrid was the answer, and I was 100% correct, not only did it clear up the fog lenses but it also helped with detailing my rims and other brightwork on my car. The Rupes nano iBrid can run on rechargeable batteries (2 come with the deluxe kit), or by a/c power. It is VERY versatile, and I am beyond happy that I purchased this incredible detailing machine! The photos I have included are before and after to give you and idea, my car is 5 years old and I live in a very hot climate. This machine is amazing for cleaning small lights and lot of other things as well.
absolutely amazing addition to the arsenal!
·
carpro-us.com
·
4. Juni 2016
I was a little skeptical about just how much correction work could be done with this little machine. My concerns are gone now! This little machine can dish out some serious correction in rotary mode and then come back and finish perfectly swirl free with one of the two DA modes. Battery life is good given how much work the ibrid accomplishes and when it's time for recharge, it's fast. Kit comes complete with 1" polishing and sanding backing plates and 2" polishing. It's just amazing how many tight areas that were previously inaccessible, are now within my reach. Rupes pads and polishes are very effective as well.
This polisher will definitely elevate your game.
Nano
Shane L.·
carpro-us.com
·
16. Juli 2018
Absolutely the most incredible machine made. Rupes has hit the ball out of the park again. I seem to be getting a plethora of Ferrari's to detail and they have small vents. This gets in and does the job as though I did it with my Bigfoot. I needed it quickly and, again, CarPro got it out so that I could have it to complete my work. These people ROCK !!! Seriously, there's no better supplier on the map than CarPro. If I have a question, they actually ANSWER THE PHONE ! What a novel idea. They take whatever time I need and get me back to work. Great company, greater people.
Shane Lindsey
The Car Guy, LLC
Love this machine!
Jason S.·
carpro-us.com
·
27. August 2019
iBrid works great on pillars, wings, vented and small areas that you can't get with a 5 or 6 inch polisher. If your looking to step your game up this is definitely a great purchase. Battery doesn't last that long and when it's not fully powered you lose a lot of strength but there is a cord attachment that works really well.
Kontakt für weitere Informationen
Letzte Neuigkeiten
Letzte Bewertungen