Tamponi in Lana Medium per Rotorbitale, Rotoeccentrica e Tripla Azione
9.BW series M
I tamponi di lucidatura in lana medium per rotorbitale, rotoeccentrica e tripla azione sono appositamente progettati per la rimozione di difetti moderati. La spugna gialla del cuscinetto in lana medium è molto più flessibile per consentire un migliore controllo su curve e contorni, oltre a fornire un supporto più morbido per una migliore capacità di finitura.
La gamma di tamponi in lana di colore giallo presenta una lunghezza della fibra costante di 15 mm su tutta la superficie. Questa lana morbida e flessibile abbinata a un supporto in spugna gialla morbida e flessibile, oltre a tagliare difetti moderati, garantisce anche un'eccellente capacità di finitura sulla maggior parte delle superfici.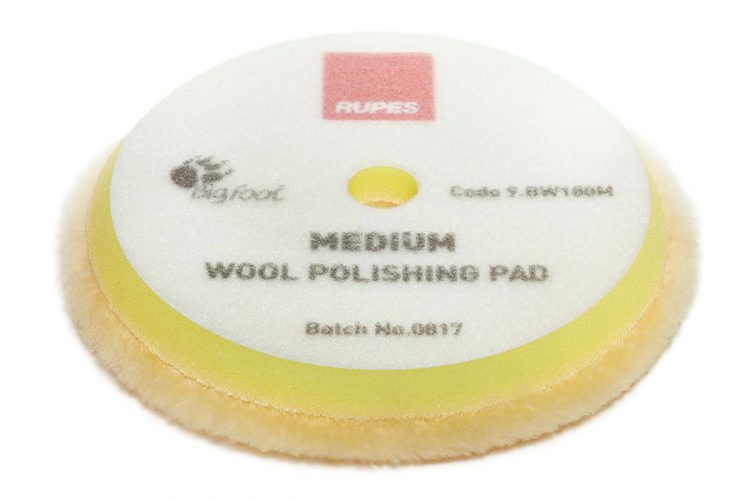 Foto






Video


Dimensioni
9.BW180M Ø 150/170 MM
Usare con le lucidatrici LHR21, LK900E
9.BW150M Ø 130/145 MM
Usare con le lucidatrici LHR15, LK900E, LHR12E, LTA125
9.BW100M Ø 80/90 MM
Usare con le lucidatrici LHR75E, LTA75, LHR75
9.BW70M Ø 50/65 MM
Usare con le lucidatrici HR81M, HR81ML
9.BW40M Ø 30/45 MM
Usare con le lucidatrici HR81M, HR81ML
Reviews from google
Most versatile pad in Rupes range.
Vxcalais·
repco.com.au
·
6. April 2021
Excellent pad for one step correction on soft paint or finishing on harder paints. Must have pad and can be used with Pupes DA polish, S20 Black or similar. Good to see Repco stock these Pro pads.
Great buffer - used to re wax a wood floor
jjddt1234·
ebay.com
·
17. Juni 2020
Used this to polish a wax floor with a DA power sander - worked fine, has velcro on it
Rupes woolen pad
doucamp-21·
ebay.com
·
6. Oktober 2020
Excellent quality wod use again thanks
Contattaci per maggiori info