Tamponi di lana coarse per lucidatrici rotorbitali, rotoeccentriche e a tripla azione
9.BW series H
I tamponi in lana coarse per rotorbitale, rotoeccentrica e tripla azione, sono appositamente progettati per la rimozione di difetti gravi della vernice. La spugna blu del tampone in lana coarse è più rigida e densa, il che massimizza la traslazione del movimento dell'utensile sulla superficie di lavoro, fornendo una maggiore potenza di taglio.
Tutti i tamponi della gamma di lana sono realizzati con due lunghezze di fibra distinte che creano una superficie di lana a doppia densità. Più che un semplice dettaglio estetico, questa configurazione offre un ottimo equilibrio tra potenza di taglio e capacità di finitura rispetto ai tradizionali tamponi in lana a densità singola.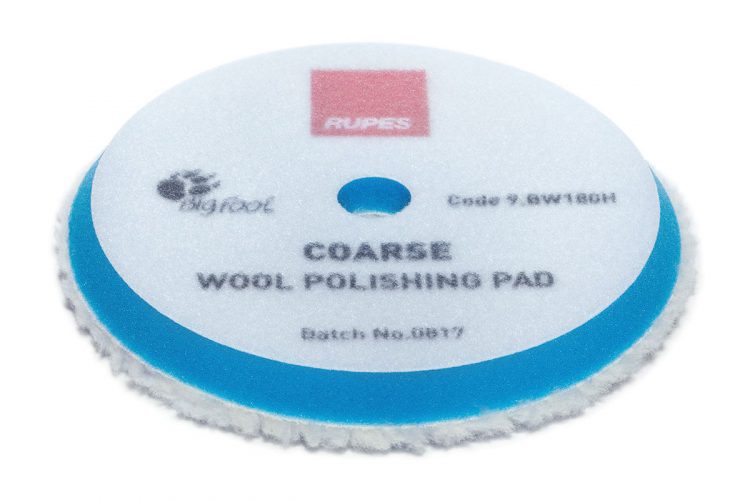 Foto






Video

Dimensioni
9.BW180H Ø 150/170 MM
Usare con le lucidatrici LHR21, LK900E
9.BW150H Ø 130/145 MM
Usare con le lucidatrici LHR15, LK900E, LHR12E, LTA125
9.BW100H Ø 80/90 MM
Usare con le lucidatrici LHR75E, LTA75, LHR75
9.BW70H Ø 50/65 MM
Usare con le lucidatrici HR81M, HR81ML
9.BW40H Ø 30/45 MM
Usare con le lucidatrici HR81M, HR81ML
Reviews from google
Light compounding
Leo M.·
unitedcarcare.co.nz
·
8. September 2021
Excellent compounding pad, not too coarse as the name suggests, quite like 2x passes would reduce paint thickness by 1-2um.
Fantastic product. Will order again!
jrslogisticscarsales·
ebay.com
·
30. März 2021
Great product. Will use again and 100% reccomend!
Top class
milut0·
ebay.com
·
12. Februar 2020
Great for light one step. Cant go wrong with rupes pads. Top quality made. Very happy with purchase
Rupes Big Foot
Cougars·
repco.com.au
·
11. September 2021
I have used lots of different pads over the years.I have been doing this work a long time and this the only pad i have had fall apart for no reason
Contattaci per maggiori info
Ultime notizie