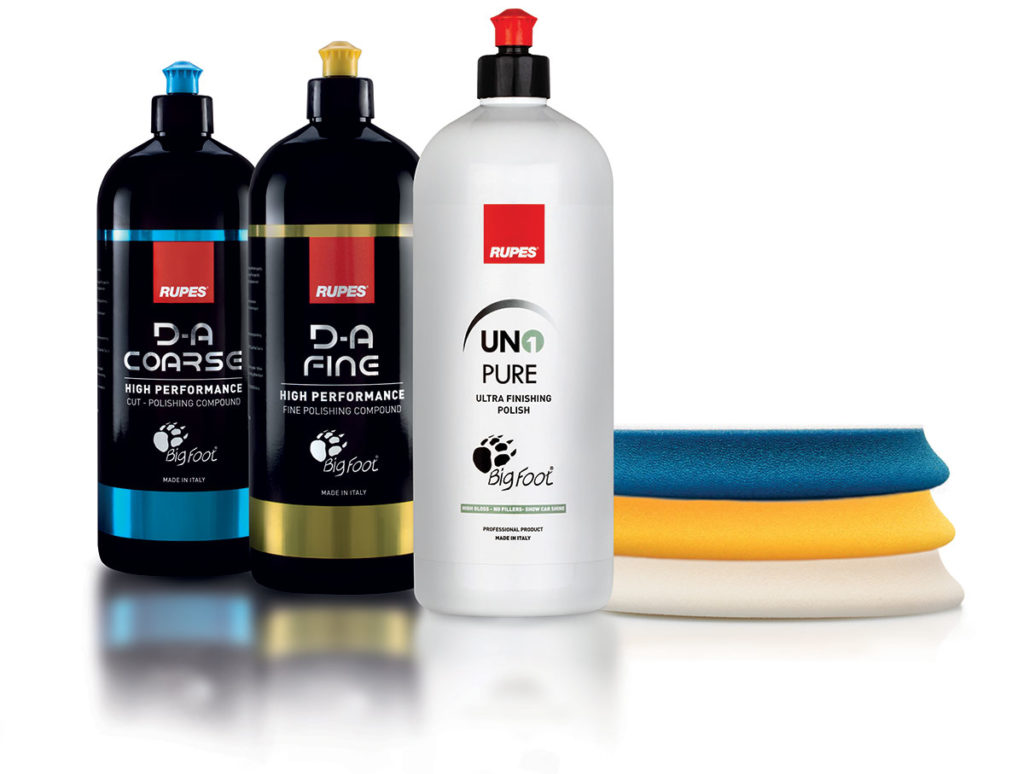 We previewed our latest compounds at SEMA 2019 and now we are presenting them globally. What we haven't revealed yet is that RUPES is also introducing new foam polishing pads with completely new materials and pad profile. These additions to our product portfolio are such substantial upgrades to our performance that we're not just treating this as a new product release but as a full system re-launch. Improved performance, all-new-materials, and improved packaging.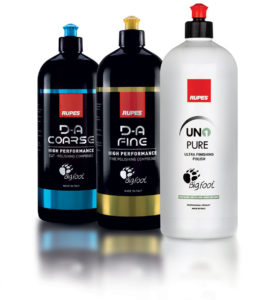 NEW D-A SERIES AND UNO SERIES COMPOUNDS
D-A Coarse, D-A Fine, and UNO Pure will join the current line of compounds associated with random orbital and gear driven tools. This means a unified system, compatible with any orbital tool movement; random or gear-driven. The new products will continue to be available in 1000ml (33.8oz) and 250ml (8.45oz) sizes.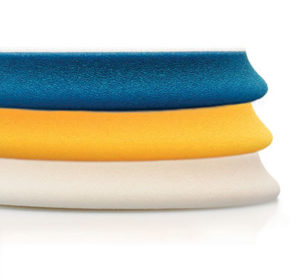 NEW  D-A SERIES ORBITAL POLISHING FOAM PADS
Our new D-A Foam Pads, just like the corresponding compounds, will join the current random orbital and gear driven foam pads in the BigFoot polishing pads line. The new, proprietary foam formulas and new pad profile have been extensively tested to deliver great performance and improved user experience on all the BigFoot orbital polishing systems.